AKERBELTZ
Legends say that Akerbeltz protects the animals in his care, and even has powers to cure their diseases. Leader of the akelarre, this genius of Basque mythology leads the insurrection against religion and the established order, defending the ancient beliefs related to the spirituality of nature.
STATUS

Description
The singletrack starts from the top of Seanbe mountain, in a beautiful beech forest, between some narrow stone steps and an inclined section, until it reaches the Akerbeltz, a snowfield where getting out of there will require us both physically and technically.
The singletrack continues with technical ups and downs, steps between rocks, until reaching the open area, where we will have incredible views of the entire Basaburua valley. We will follow the dynamics of inclination and stones during the following meters, which together with the curves and technical rock steps, will make us give everything we have inside.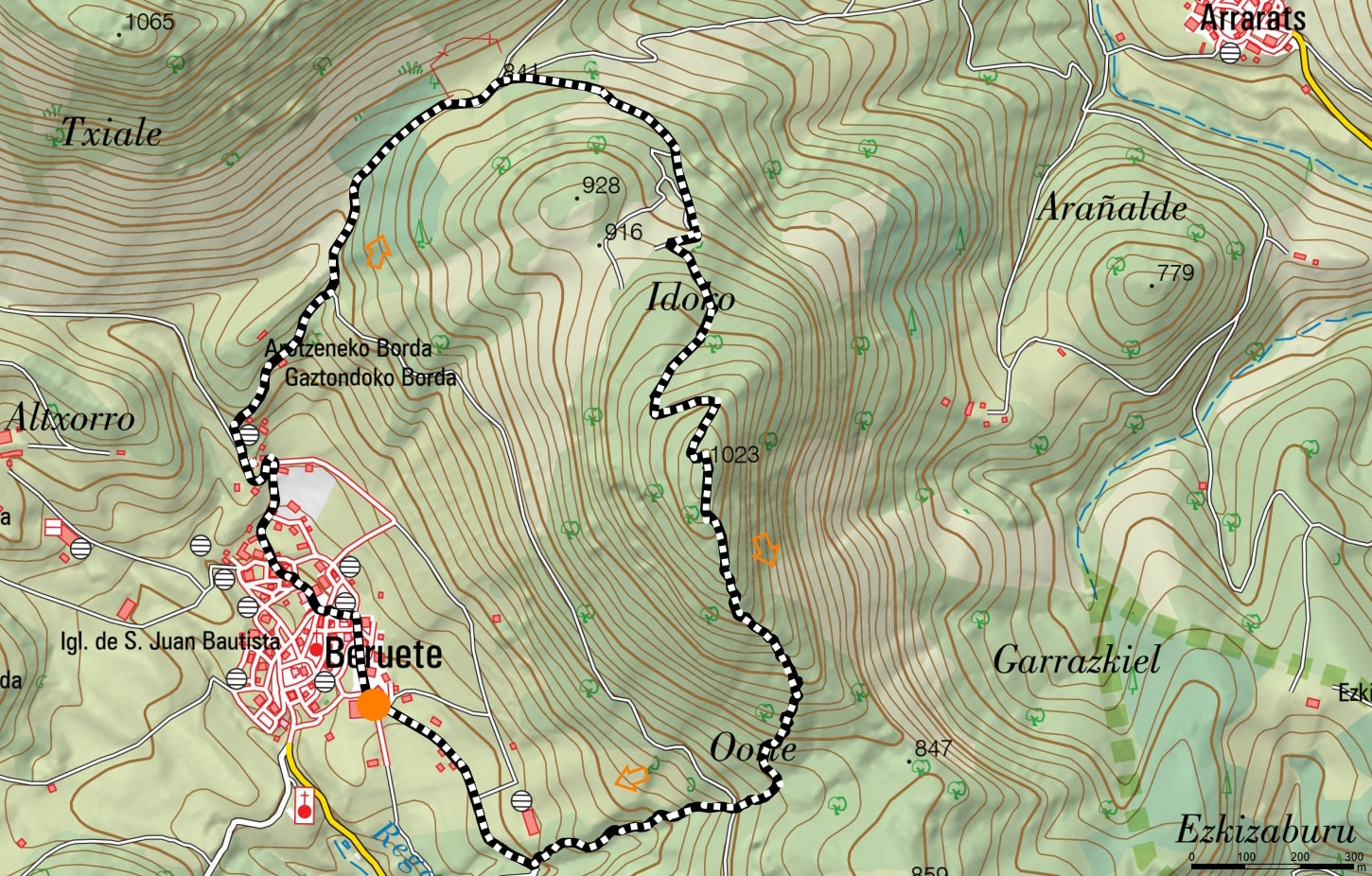 Technical data

Dirt Road | Trail (1.5 Km)

Be Careful! The singletrack comes down to the road. Slow down the speed.
Respeta las señalizaciones y NO atajes los senderos