ATOMIKO
Atomiko name given in relation to the "atomic ant", due to the speed at which the trail was opened. Built in the month of February 2021, mainly at night due to lack of time during the day. Building it at night had its disadvantages, since some curves did not have a good fluidity. Therefore, later it had to be fixed at atomic speed.
STATUS

Description
The Atomiko singletrack intersects the Basajaun singletrack at the beginning. As soon as we cross it, we will have a small, narrow and technical climb, which will put our skills on the bike to the test. Once this part has been passed, a flowing part begins, skirting a beautiful oak grove. After some twisty area, with curves and changes in elevation in which we will have to get a good grip on inertia, we will enter a beech forest through a small ravine.
Along with the change in forest comes the change in terrain, something more clayey and slippery when wet, in which a couple of vertical steps will make our hair stand on end. The singletrack comes to a gravel dirt road, but the party continues as we'll have another short fun stretch to end with a short but fun singletrack.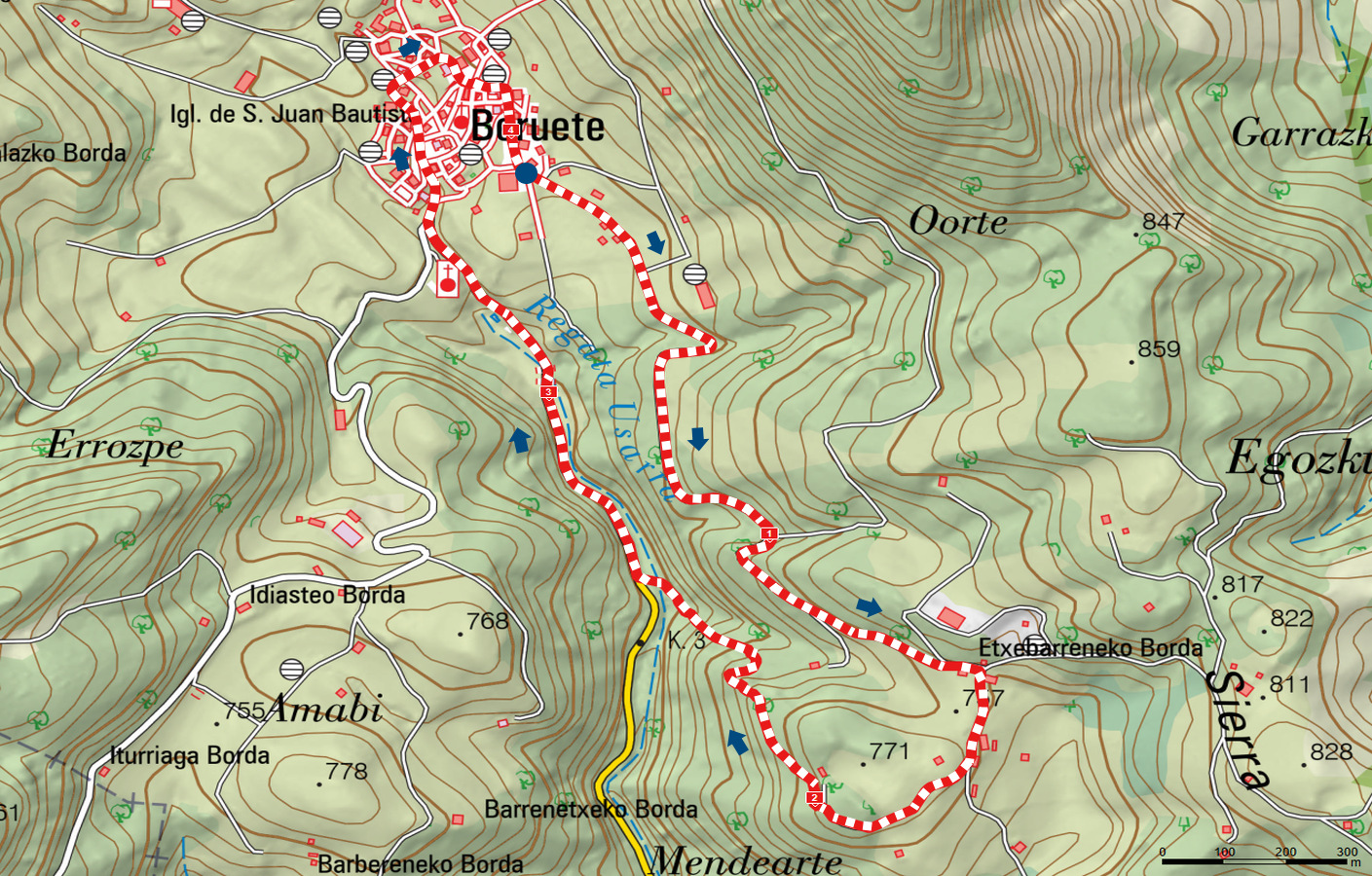 Technical data

Dirt Road| Trail (0.5 Km)

Respeta las señalizaciones y NO atajes los senderos