IRATXO
Iratxo is a mischievous genius from Basque mythology, who suddenly appears at night giving tremendous scares, although he is not an evil genius. If someone driven by curiosity chases him, he is happy to lead him over ravines, precipices and other dangerous places.
STATUS

Description
The singletrack begins a few meters from the top of Seanbe mountain, in a majestic beech forest, through which we will have fun during the first third of the descent by linking fun banked curves.
We will leave the forest and it will be light, crossing a fern that will take us to the second section of the singletrack. Once again, we face a beautiful beech forest and a route full of curves and twisty areas until we reach a technical curve to the right, which marks the final third of the singletrack.
Change of forest and with it, change of terrain. We enter a wild forest, with centuries-old chestnut trees and more clayey soil, which is more slippery than the previous one in wet conditions, but is more slippery when the terrain is in good condition. We end the feast with a narrow mousetrap area, to end the singletrack with a smile from ear to ear, like the most mischievous Iratxo in the forest.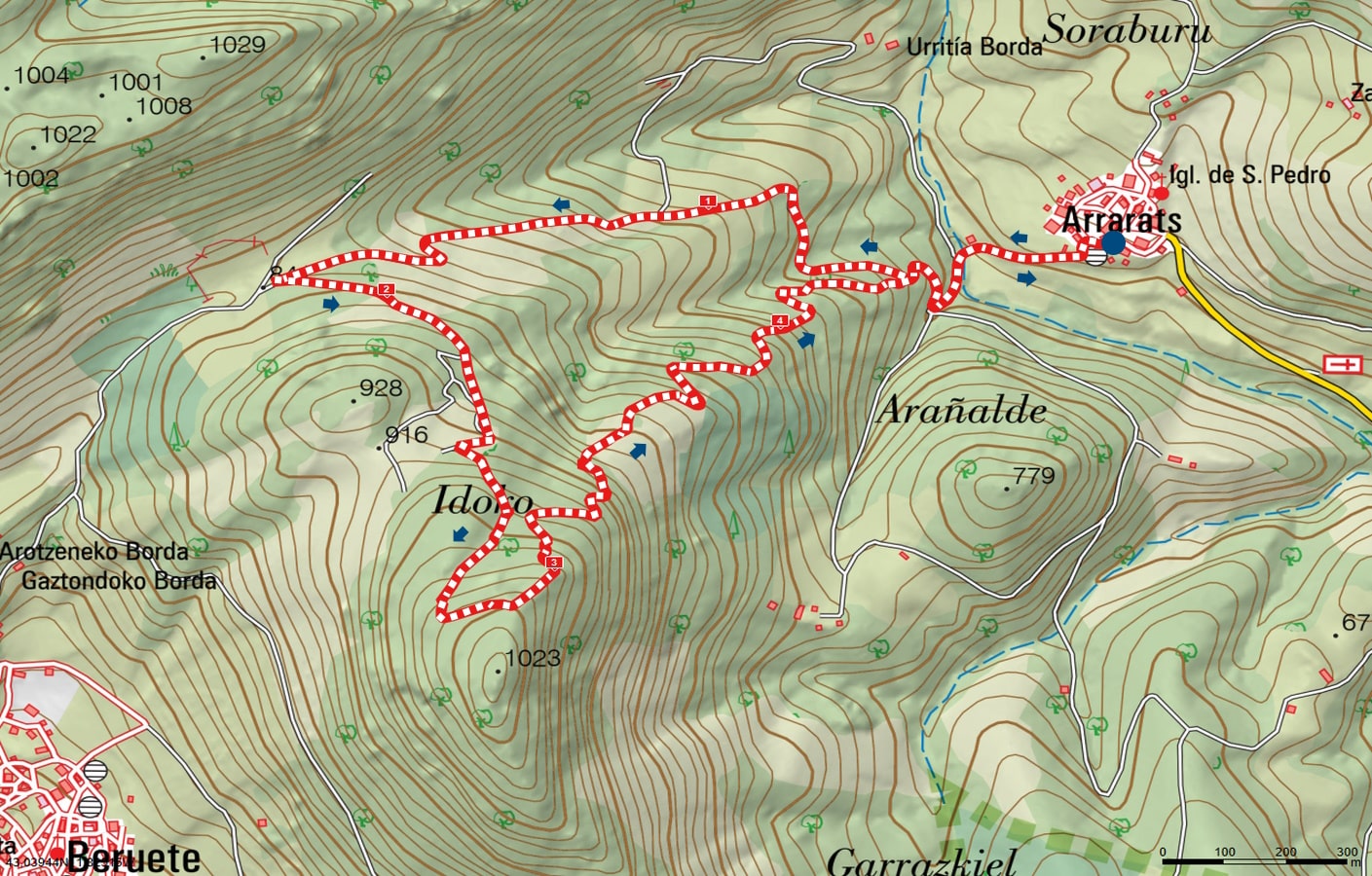 Technical data

Dirt Road | Trail (2.1 Km)

Respeta las señalizaciones y NO atajes los senderos