LAUBURU
Pagan symbol which represents a moving sun, possessor of power against evil. Lauburu's upright heads represent female expression (related to emotions and perception), or the elements of fire and water. On the other hand, the horizontal heads are symbols of masculine energy (mental and physical), or of air and Earth.
STATUS

Description
The path begins at the cabins of the Egozkue neighborhood in Beruete (Basaburua), under the antennas. The beginning has been the most technical part of the singletrack, with a short steep trail, which in wet conditions becomes complicated.
Afterwards, we will cycle along a singletrack that skirts Iturrondo mountain through beech and oak groves, fast at times and hard at others, since we will have to pedal hard to overcome a couple of slopes that we will come across.
We leave this hillside to enter a fun area with curves, very enjoyable and to move the bike from side to side, through a beautiful and varied forest, until we cross a small stream that dries up in summer.
Once again, an intense uphill section to enter the final part, with less inclination but very fun, a kind of pumptrack in the forest, in which we will have to find all the inertia well to gain speed
Lauburu trail very varied, fun and physical.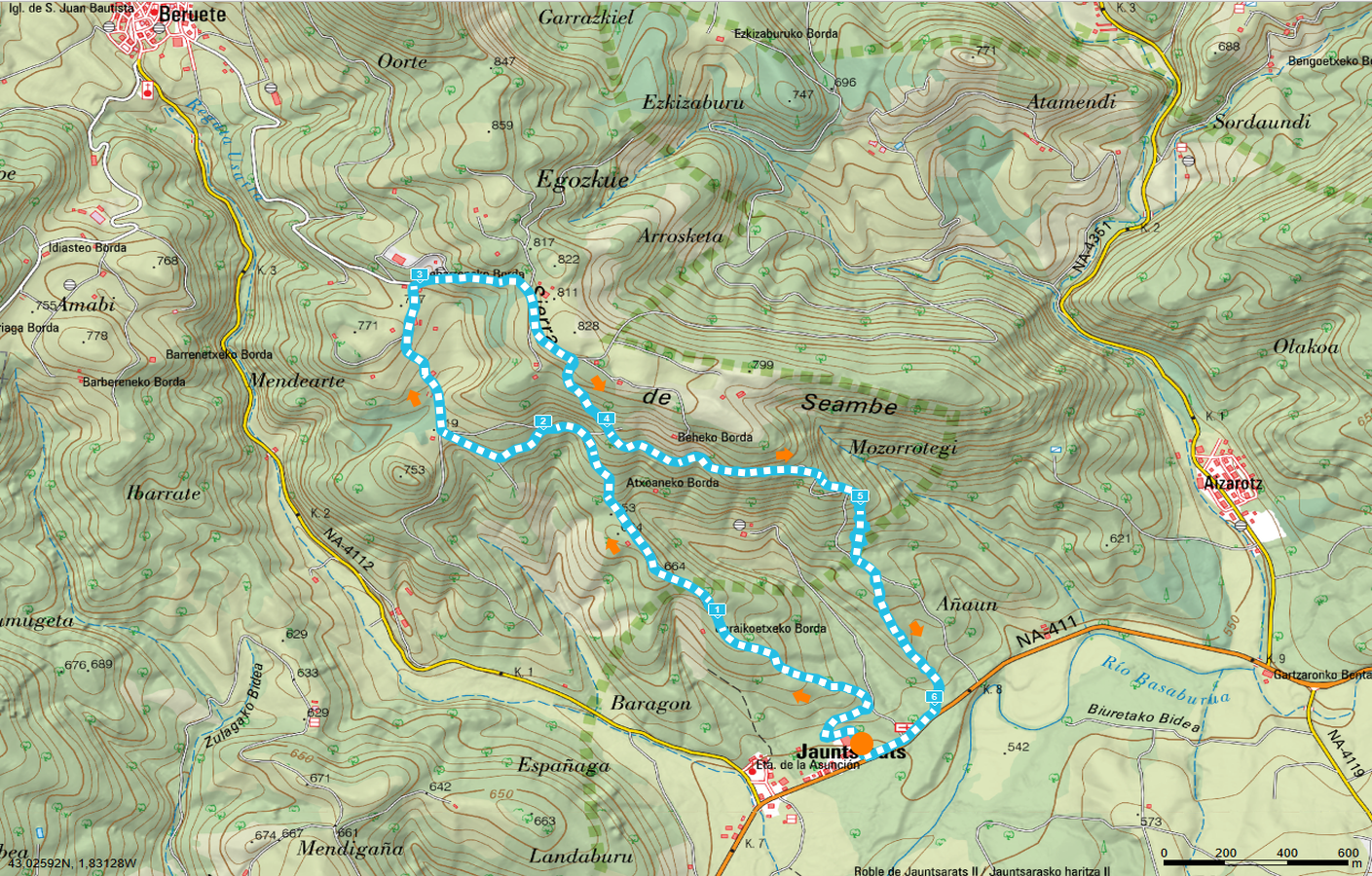 Technical data

Dirt Road | Trail (3.6 Km)

Respeta las señalizaciones y NO atajes los senderos