MAIMUR
The Maimur or mamarros, are the elves that live in the home of the human being. Although some are very mischievous and cause all domestic accidents, most are beneficial. They put honey in the grudges of the home, like the smallest of our houses.
STATUS

Description
Maimur is a singletrack in Jaunsarats built with them and them in mind, but also thinking of the elderly who want to start. Curves, curves and more curves to gain the necessary confidence on the bike that will allow you to face the following challenges.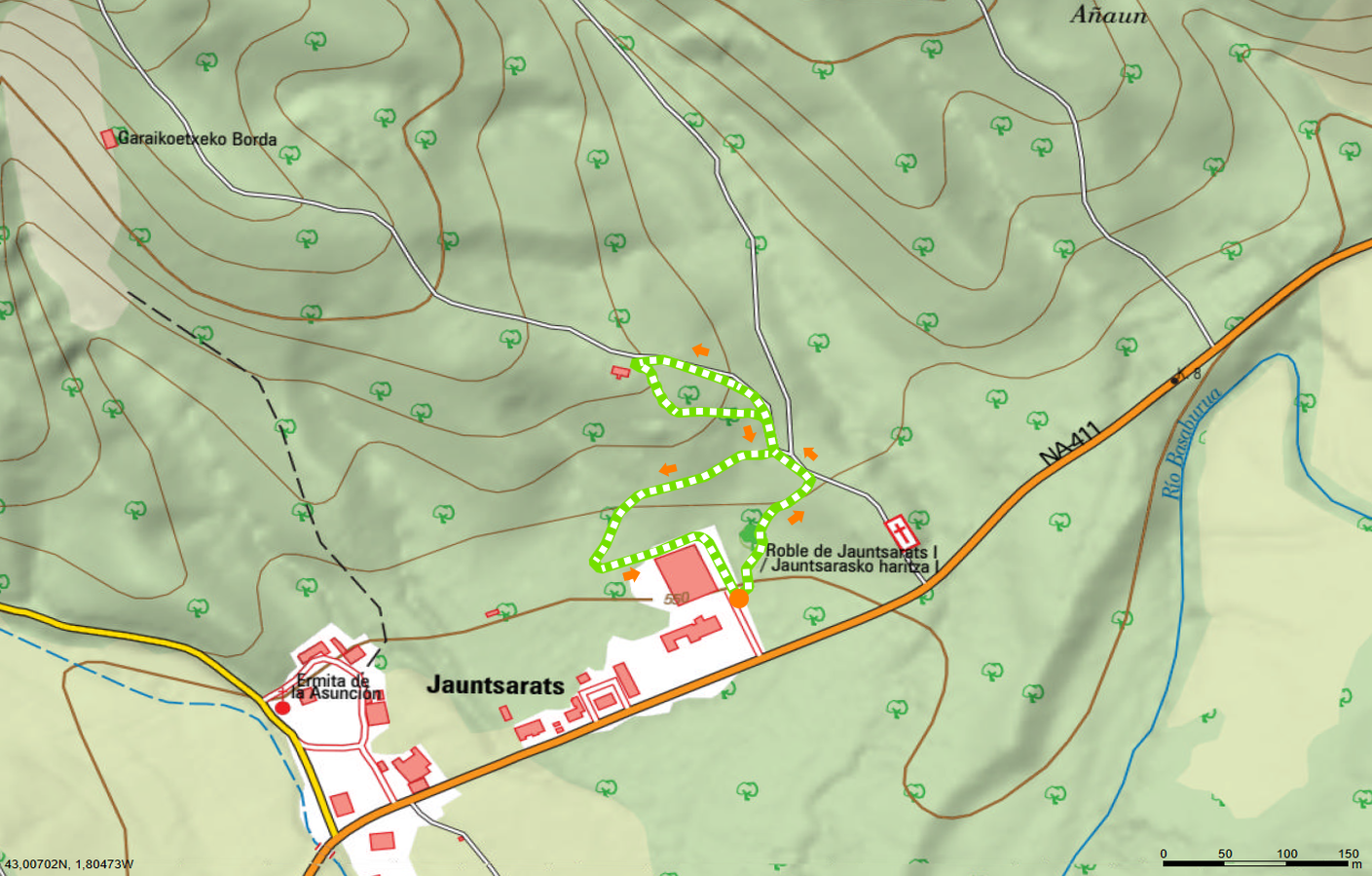 Technical data

Dirt Road | Trail (100 m)

Only initiation! This is an initiation singletrack and as such, there are children and adults learning.
Respeta las señalizaciones y NO atajes los senderos