OLENTZERO
Originally, Olentzero was the name given to the trunk that fed the fire in the fireplace on Christmas Eve. The next day, the ashes of that fire were scattered in front of the main door of the home, in order to protect the house itself and its inhabitants throughout the new year. Today, he is depicted as a pipe-smoking charcoal burner who enters homes by climbing down the chimney to bring gifts or coal on Christmas Day.
STATUS

Description
Through this singletrack we cross 10 coal bunkers on San Pablo mountain, where Olentzero makes charcoal. We begin with some technical steps between stones, to, after a brief section of fir forest, enter an endless beech forest. Compass-drawn curves lead us to a steeper and faster section. After the second cross dirt roads, we enter a channel in which our biggest challenge is to jump over the rock drop and overcome the roots that await us after landing. Another fast and twisty section to finish in a charming tube.
In general, an enjoyable and funny descent, except for the days that it has rained, in which in some sections it is somewhat dangerous.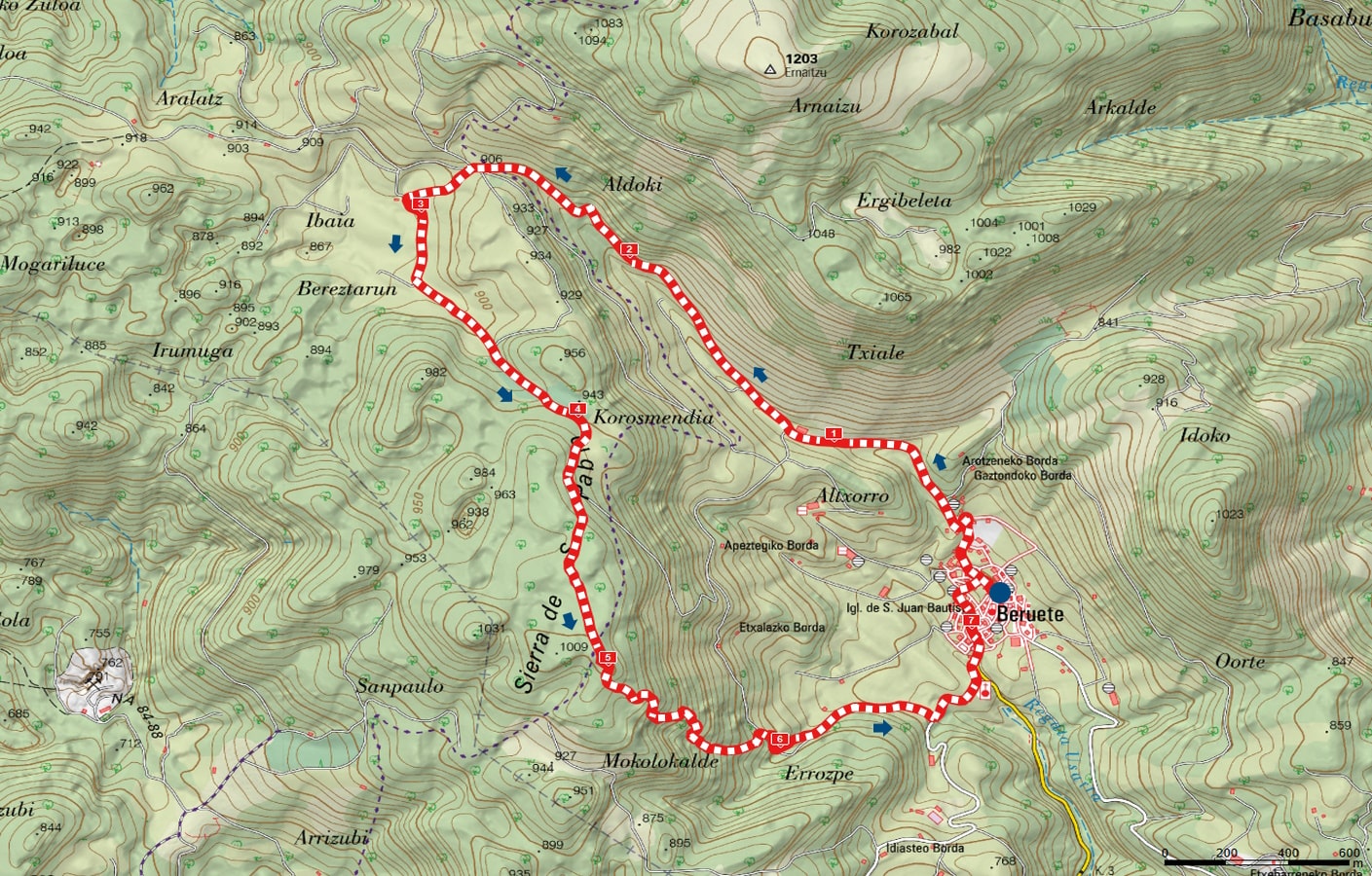 Technical data

Dirt Road | Trail (1.4 Km)

Be Careful! Very slippery area with wet ground.
Respeta las señalizaciones y NO atajes los senderos